WELCOME
Ta Shun Ind. (H.K.) Co., Ltd. is one of the leading manfacturers in metal and plastic fields over 15 years. The company was first established in China in 1991. The head office was moved to Hong Kong in 1992.


We can guarantee to offer you the finest metal, plastic and bag products with imaginative design.


Any inquiry for our items or OEM project is always a warm welcome.

read more

EVENT.:
27-30 APR, 2020
Exhibition :
27th Hong Kong Gifts
& Premium Fair 2020


read more
20-23 OCT, 2019
Exhibition :
Mega Show Part 1
Gifts.Housewares.
Premiums.Toys

read more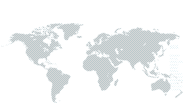 Tel.:
(852) 2759 6722
Fax.:
(852) 2750 5727
Address:
Rm 209, 2/F, Kenning Ind Bldg, 19 Wang Hoi Rd, Kowloon Bay, HK.
E-mail:
[email protected]